Lifestyle
The Beauty of a Makeover
After months of lockdown and isolation, some of us may be thinking maybe it's time for a new look!
As the saying goes, "a change is as good as a rest!" Some of us emerged from isolation with messy hair, overgrown eyebrows, and a serious case of outfit monotony!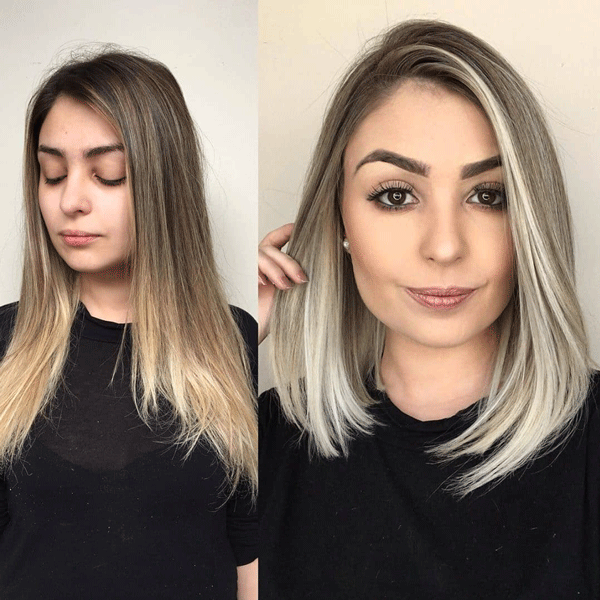 A New Look For Summer
Perhaps, with summer upon us and having reached the light at the end of the lock-down tunnel, now is a good time for a makeover. Although we know that change can be good, it can still be scary too. If you're considering a makeover, just know that you don't have to go to the extreme, there are tons of small ways to embrace your new look.
Let's Talk Hair!
We realise you may have already touched up those roots, or had that necessary trim by now, but changing your hair can change your outlook. Consider a totally new hairstyle If you have really long hair, perhaps now is the time for a drastic chop.
If you're not keen on a polar change, then adding highlights to your hair with simple flicking layers can add bounce to your step.
Hands On
Moving on, nothing feels as good as a manicure looks. Your hands are in your view almost all of the day, and if they look good, then you'll feel great! You don't have to go and get the craziest tips, or long fake nails to get the look. Just taking the time to moisturise your hands often, taking care of your cuticles and choosing a new colour for your nails can make a huge difference. Chat to a nail artist to see what look suits you and your daily routine. The thing about nails is it's all about the maintenance.
On a Budget?
Lastly, you don't have to go out and buy a whole new wardrobe to feel like you've had a makeover. The central Algarve has some amazing charity shops that stock some previously-loved items in great condition.
One of these shops is located right in central Almancil. You can pick up some great pieces to compliment wardrobe items that you already have. Visit the Wooff Charity Shop and check out their stock.
Shops like Primark, in MAR Shopping, have huge ranges of clothing, and with careful selection, you could combine 5 new items in different ways to create as many as 20 new outfits!
On that theme, whenever shopping for new clothing, consider what items can be paired with clothing already in your wardrobe, as well as items that you may be buying at the same time.
Just Go For It!
And there you have it! You don't have to spend hundreds of euros to get yourself a makeover. If you've recently had a makeover in the Algarve, send us your before and after pictures on our Facebook page, we'd love to see what local businesses have done for you!