Lifestyle
Hidden-Gems: Beaches in the Algarve
Sometimes, we want to visit the beaches that are more secluded and not so busy. Combined with beautiful scenery and peaceful surroundings, we'd like to introduce you to some of these 'hidden gems' of the Algarve.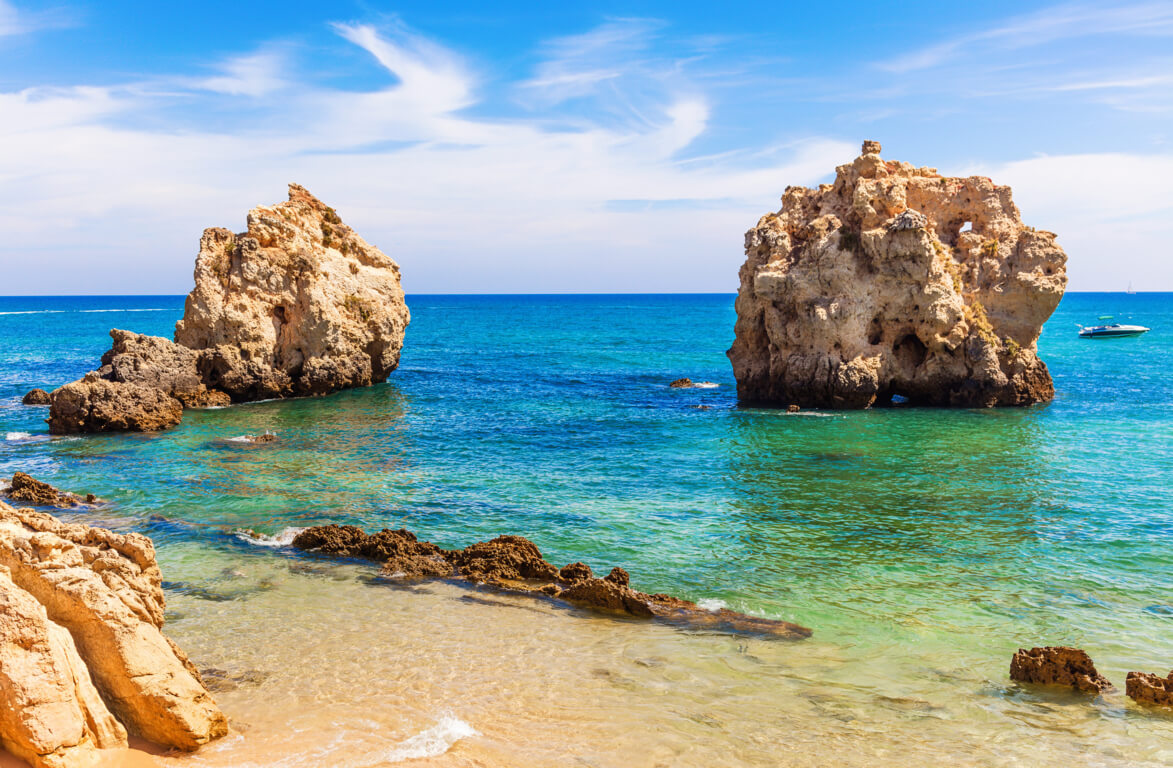 Praia Joao de Arens
Praia Joao de Arens can be found between Portimao and Alvor. This hidden gem requires a small amount of effort, but in exchange, you'll find yourself surrounded by beautiful scenery.
You may, however, find yourself glancing at the occasional nudist, so be prepared for that too. This beach has stone arches aplenty, so you'll easily find yourself a small cove to make your home for the day.
GPS Coordinates: 37.116094, -8.567885
Praia da Marinha, Lagoa
This beauty can be found nestled in the cliffs near Lagoa. The beach itself doesn't get busy due to the long descent of stairs one has to take for access. At low tide, you can venture out and explore the rock pools that are full of fascinating marine life.
Praia da Marinha has been voted one of the top 100 beaches in the world. If you are looking for seclusion, this is the beach for you.
GPS 37.089744, -8.412996
Praia dos Arrifes, Albufeira
Another beautiful beach is Praia dos Arrifes, in Albufeira, here, you will also find a short hike down to the beachfront. It's certainly not suitable for young children or the elderly.
At Arrifes, you'll find two separate beaches divided by incredible rock formations. The beach can get a bit small during high tide, but it fills a nearby rock pool with calming water for a truly relaxing day by the ocean waves.
GPS 37.075824, -8.277649