Property
Barbecues and Parties: Top 5 Best Backyard Fence Ideas
We know that the fencing in front of your home adds to its pavement appeal, but does that mean that we should forget our backyard fencing? We think not.
Not only does your backyard fencing serve a purpose for privacy and security, but it is as much a part of your home's style and presence as much as the front door and patio!
A fence is an ideal way to bring privacy to your outdoor space and style to your home. Find out here the five best backyard fence ideas.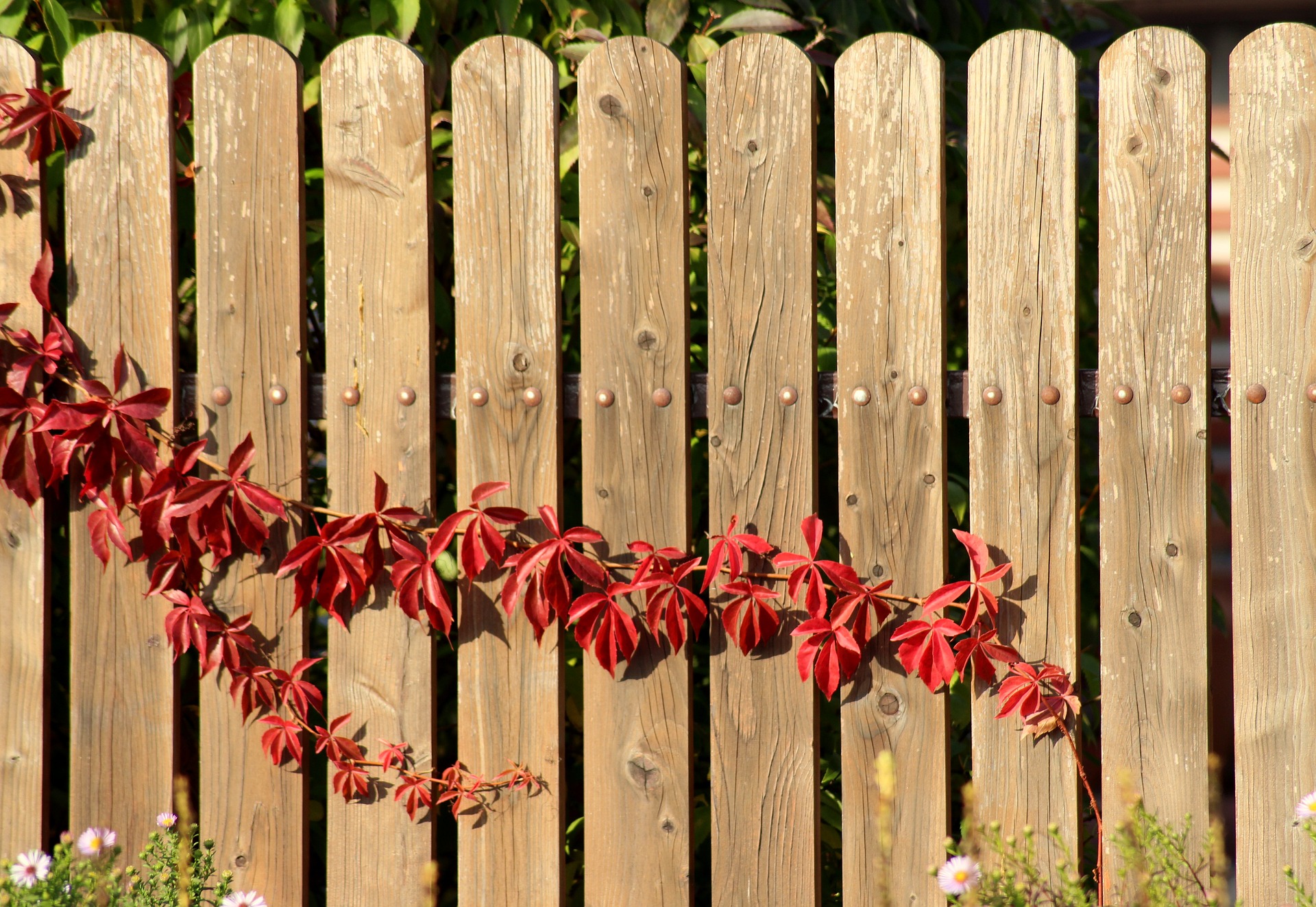 Country Style Backyard Fencing
Most backyard fencing will have a similar look, but when it comes to wooden fencing your choice should be country style.
Consider a more rustic looking option, styled in old pallet wood at different heights. This creates a great country feel to your backyard, with a bit of room for decorating to complete the charm.
Think old, antique country style signage you can come up on the inside of your new, pallet wall to compliment your guest seating area.
You can even build some pallet furniture to really create an all-encompassing country-style backyard!
Trellis Backyard Fencing
With this option, you can do so much with so little!
Think of a trellis surrounding a beautiful home in the suburbs, coupled with vines in bright green growing up to create a wall of leaves. What a wonderful idea!
This backyard fencing idea is great for a more natural look, as well as offering privacy once the vines have grown to mature and create a thin greenage.
Trellis fencing can be bought in almost any colour, but you can start with a basic wooden option and the world is your oyster.
Paint the fencing in colors that match the style of your home now, so that the pieces that peak through the leaves are a perfect match!
Picket Backyard Fencing
When you think of a family home, you think of a beautiful house, in a quiet suburb with a beautiful white picket fence and kids playing in the front yard.
This image is the same for your backyard!
Picket fencing is subtle in the way it encloses your backyard, creating a safe haven for your children and pets without obscuring any views you may have. The great thing about picket fencing?
You can decide the width of the gaps between columns as well as decide on colours and materials to match your current backyard feel!
Chainlink or Wire Backyard Fencing
The main advantage of chain link or wire fencing is security! Not only can wire fencing be built to specifications of your choice but it comes in many different patterns and colors.
It may not sound like the most aesthetically pleasing option, but one thing is for sure, it's more affordable than most other backyard fencing ideas!
You can always increase the appeal of the area with beach-themed patio furniture and large pot plants to divert the attention of visitors.
Brick Walls as Backyard Fencing
Brick walls are always a great option for backyard fencing. Although they're not a fence exactly, the possibilities with brick walls are endless!
Heights can be tailor-made to suit the look and feel that you're going for, as well as the colour of the bricks. You can opt for natural looking bricks or more modern looking bricks. One of the greatest advantages of brick walls? They're low maintenance!
Backyard Fence Ideas That Make You Go Wow!
It's always a good idea to spend some time searching through the web, and perhaps home makeover magazines for images that will inspire you.
Sometimes, you come across backyard fence ideas that seem like a good idea, but perhaps they don't fit the look of your home or your zoning regulations may not allow you to put up that style of fence!